Located in the north of Alsace and in the Regional Natural Park of the Northern Vosges, classified as a World Biosphere Reserve, Alsace Verte is an authentic nature and well-being destination, which extends from the spa town of Niederbronn -les-Bains to the fortified city of Wissembourg via the Sauer valley and Outre-Forêt.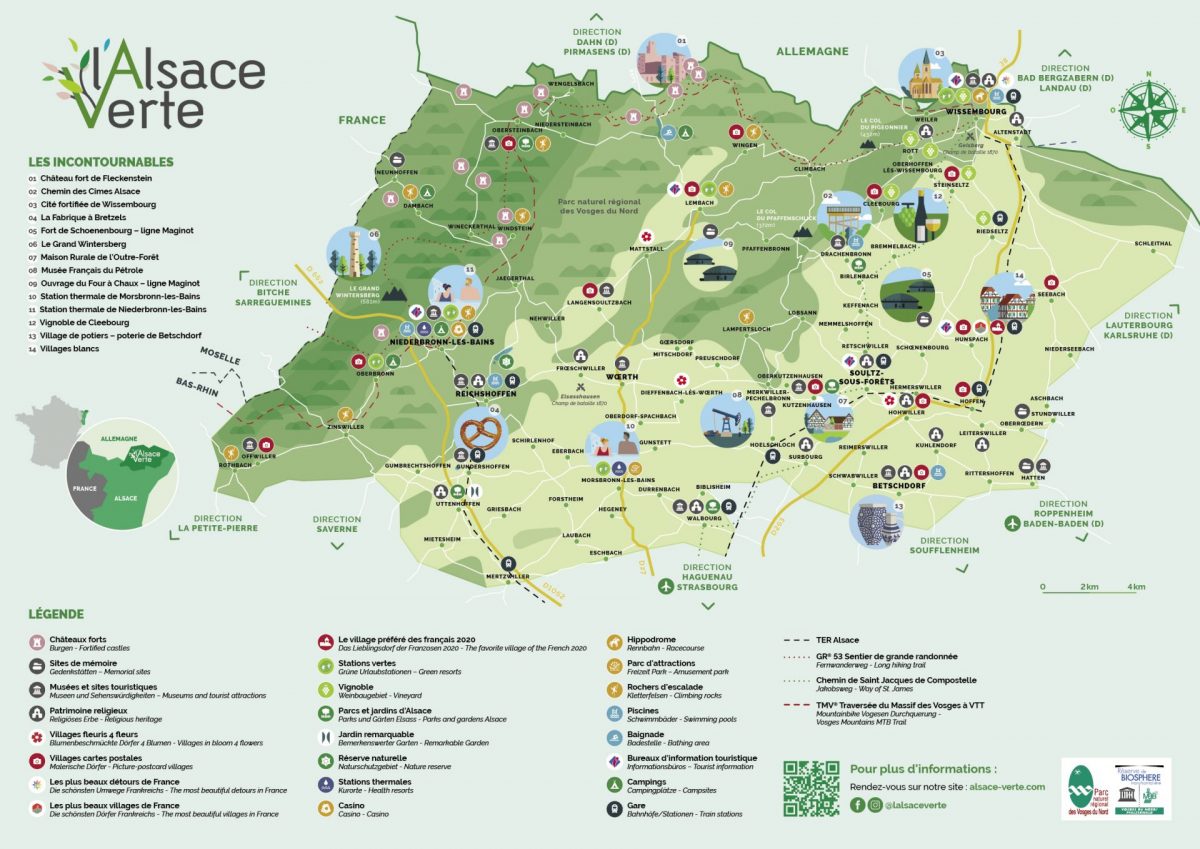 Alsace Verte is hilly landscapes where meadows, traditional orchards, crops and woods alternate on the foothills and in the Outre-Forêt region, more hilly and wooded landscapes in the Northern Vosges massif, small towns and typical villages with their half-timbered houses.
Rich in a unique and remarkable past as evidenced by the Celtic remains, the ruins of fortified castles and other fortifications, the monuments erected in memory of the battles of 1870, old forges, pendulum pumps, the works of the Maginot line …, it will charm nature lovers, fans of outdoor activities, the curious and history buffs and all those who simply want to enjoy a moment of relaxation.
Go green by exploring Alsace Verte!