Located in the far north of Alsace, about ten kilometers from Wissembourg, the Cleebourg vineyard covers 200 hectares and is full of hidden treasures, benefiting from both an exceptional geographical location facing south and south- West, a favorable climate and soils perfectly suited to growing vines.
The surroundings of the village of Cleebourg and its neighbors Rott, Oberhoffen-lès-Wissembourg, Steinseltz, Riedseltz, as well as the town of Wissembourg, bordered by vineyard hills, do not fail to recall the magnificent landscapes of the famous Wine Route from Alsace. Nothing surprising in that since the gateway to the latter is indeed located in Alsace Verte, in Wissembourg precisely! Indeed, after a short break in Marlenheim, the Alsace Wine Route restarts in Cleebourg and then extends to the German border.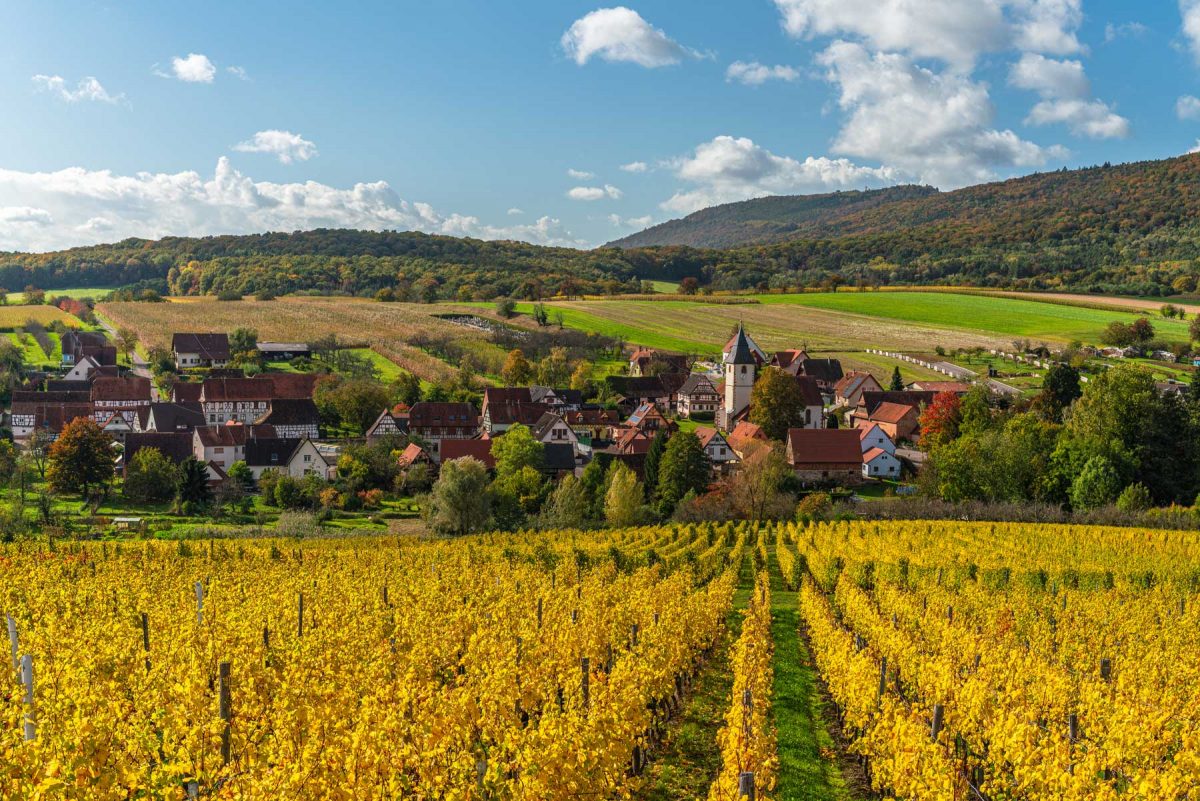 The gateway to the famous Alsace Wine Route is located in the territory of Alsace Verte, in Cleebourg to be precise!
From generation to generation, the winegrowers of the territory of Alsace Verte have followed one another since the 8th century, when the Benedictine monks of Wissembourg Abbey were able to recognize the potential of the region's terroir. They implement an exceptional know-how in this exceptional territory. With passion, they grow their grapes which can ripen quietly in the sun during the day while taking advantage of the cool nights to preserve their flavors.
The Cleebourg vineyard
The Cleebourg vineyard produces, in the greatest tradition, elegant and fruity wines from seven Alsatian grape varieties: Sylvaner, Pinot Blanc, Muscat, Riesling, Pinot Gris, Gewurztraminer and Pinot Gris. Some of them of remarkable quality, are awarded or labeled "prestige cuvée".
In a continuous quest for authenticity, the winegrowers of Cleebourg remain attached to meticulous work where respect for the land and the sustainability of the vine remain the key words. Thus, 60% of the harvest is done manually, generally from October. It happens that a favorable climate allows certain years the harvest of late harvests or even selections of noble grains in November or December.
The Cleebourg wine cellar
Installed in the heart of the vineyard, the Cleebourg wine cellar brings together the region's winegrowers in a cooperative. Guided tours are possible there for groups from 15 people, which allow you to discover and fully understand all the secrets and all the stages of the production of Alsace wine. Tasting and direct sale at the cellar are naturally also offered there.
(Alcohol abuse is dangerous for your health, consume in moderation. The sale of alcohol to minors under 18 is prohibited.)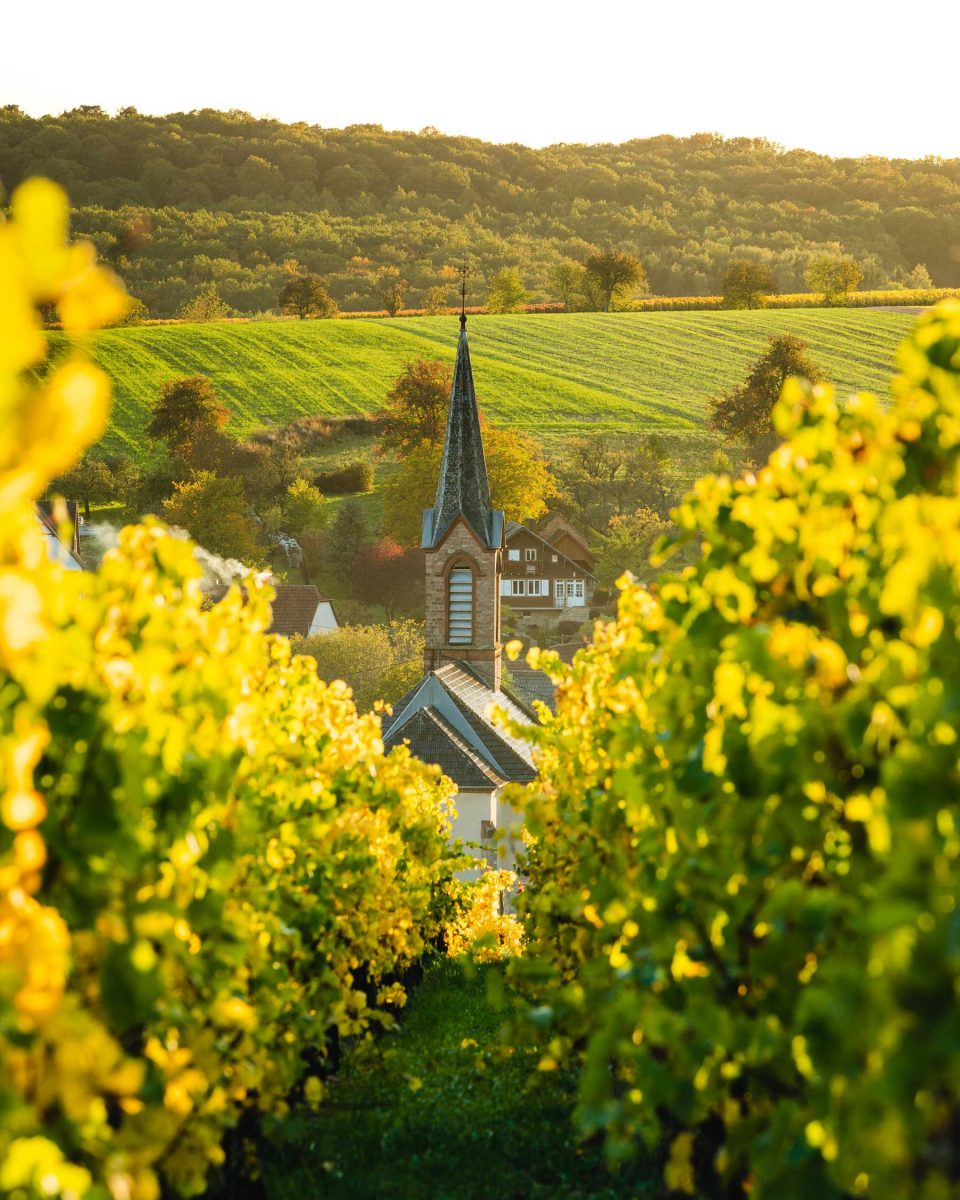 The Fascinating Weekend in Alsace Verte
In recent years, wine tourism has been developing in Alsace and is celebrated, too! Thus, the Cleebourg vineyard took part in the "Fascinating Weekend", as well as the Hotel Keimberg, for the first time in October 2021. The opportunity to showcase the know-how of professionals in the sector in a friendly and warm atmosphere!