In the heart of Alsace, at the gates of the Northern Vosges Regional Nature Park, Morsbronn-les-Bains offers its green setting and its beneficial waters.
We find the first traces of its existence in Roman times. Then, this small Alsatian village entered history during the Franco-Prussian conflict of 1-1870 by the battle of August 1871, 6 and his charge of cuirassier also called "battle of Reichshoffen".
It was one evening, Battle of Reichshoffen, you should have seen the cuirassiers charging.
There are many commemorative monuments there and, Woerth, museum dedicated to this battle.
Morsbronn-les-Bains also made history in 1904 during oil drilling. Did you know that the Northern Alsace sector is recognized as the leading oil exploitation site in Europe and in the world? You can trace this history at French Petroleum Museum in Merkwiller-Pechelbronn.
Did you know?
The Northern Alsace sector is recognized as the leading oil exploitation site in Europe and in the world?
During drilling in Morsbronn-les-Bains, no oil! But much more: hot water with healing properties. After analysis and other appropriate steps, Morsbronn became the spa town of Morsbronn-les-Bains in 1929. It specializes in the treatment of rheumatism.
The thermal waters of Morsbronn-les-Bains come from two springs. The first "Les cuirassiers" at a temperature of 38,9°C drawn from a depth of 400 meters. The second "Saint-Arbogast" at 41,9°C, is drawn from 670 meters. In 2013, after the decision of the Caisse d'Assurance Maladie to no longer operate the establishment, the source was bought by the company Valvital which then proposes to develop the thermal activity of the city by building a new establishment and by diversifying the offer of care as proposed now. Today the resort welcomes nearly 4000 spa guests year-round and represents nearly two-thirds of spa activity in Alsace.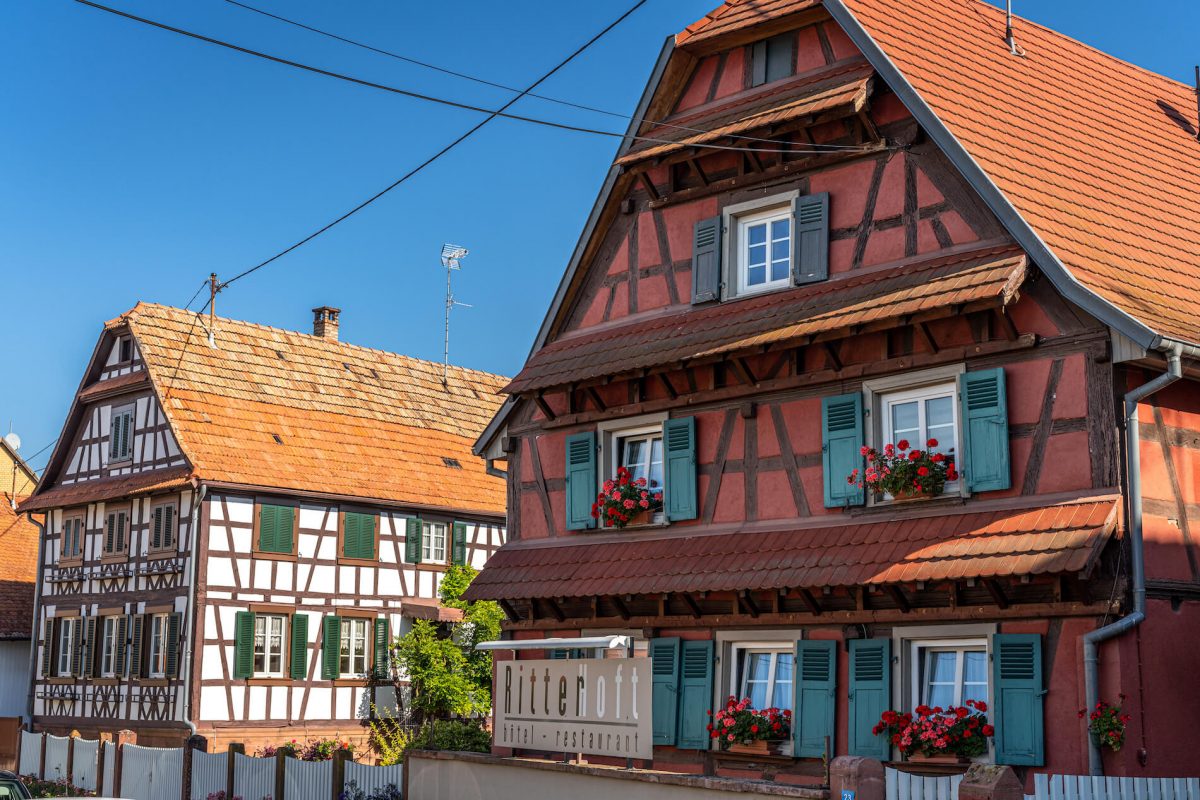 Morsbronn-les-Bains is also a must-see for families with its amusement park Didiland, known and recognized in the region. On some 7 hectares, the park offers more than 35 attractions for young and old, including the longship, the pirate ship, the flying elephants, the rafting, the caterpillar, the hot air balloons, the 7D cinema... to fill up on sensations in family !