In Alsace Verte discover the high places of well-being which are distinguished by their quality, their ethics and their range of top-of-the-range treatments. Place yourself in the expert hands of their teams to savor an unforgettable relaxing stay.
In Morsbronn-Les-Bains
It gushes out a beneficent source for the body and the spirit. At the heart of this spa town, enjoy a moment of pure relaxation at the Source of the Senses. You will be seduced by the refined and modern architecture of the 2000m² spa, where the swimming pool, jacuzzi, sauna, hammam, ice fountain, salt cave and Kneipp pools blend together elegantly.
For a real sensory escape, choose "La Parenthèse", composed of 7 experiences to recharge your batteries through your emotions.
Enjoy a moment of pure relaxation
In Lembach
In an old coaching inn, the White Horse, chef Pascal Bastian, offers to combine the pleasure of the taste buds in his 2-star gastronomic establishment with a relaxing break in his spa in the heart of the gardens.
Treat yourself to precious moments of escape on 400 m², where you will have many facilities conducive to relaxation: indoor heated swimming pool with jacuzzi and swan's neck, two footbaths, traditional sauna, sanarium, hammam, sensory shower, rest room , herbal tea room and two treatment cabins including a duo. Facial and body treatments are also available, as well as day and short-stay packages.
In Niederbronn-les-Bains
In the heart of the spa town, the Wellness and spa hotel Muller offers you a vast space dedicated to well-being. Covering 400 m², the Galéo Spa has 3 distinct spaces, united by a decor inspired by the theme of water and stones. In this restful setting, take care of yourself and indulge in relaxation: covered and heated swimming pool with waterfall and hydromassage bench, whirlpool bath, hot stone area, Finnish and tropical saunas, hammam, a hydro-sensitive course made up of 5 showers, rest area, fitness room, gym classes, face and body treatments...
Take care of yourself and surrender to relaxation
In Niederbronn-les-Bains
In the center of the city, theHôtel du Parc invites you to travel in serenity and to recharge your batteries with indoor swimming pool, sauna, hammam, salt cave, sensory showers. More than 30 different treatments… Whether you want to relax or maintain your beauty, the reception team will be able to guide you.
Valvital thermal spa in Niederbronn-les-Bains
The thermal establishment invites you to take full advantage of the wellness treatments and its hot thermal waters. Beyond its approved cures, the thermal establishment is open to all: Body treatments, facials, packages, well-being rituals: discover the spa menu. Come and enjoy a parenthesis of absolute well-being, for the day, or for several days: escape.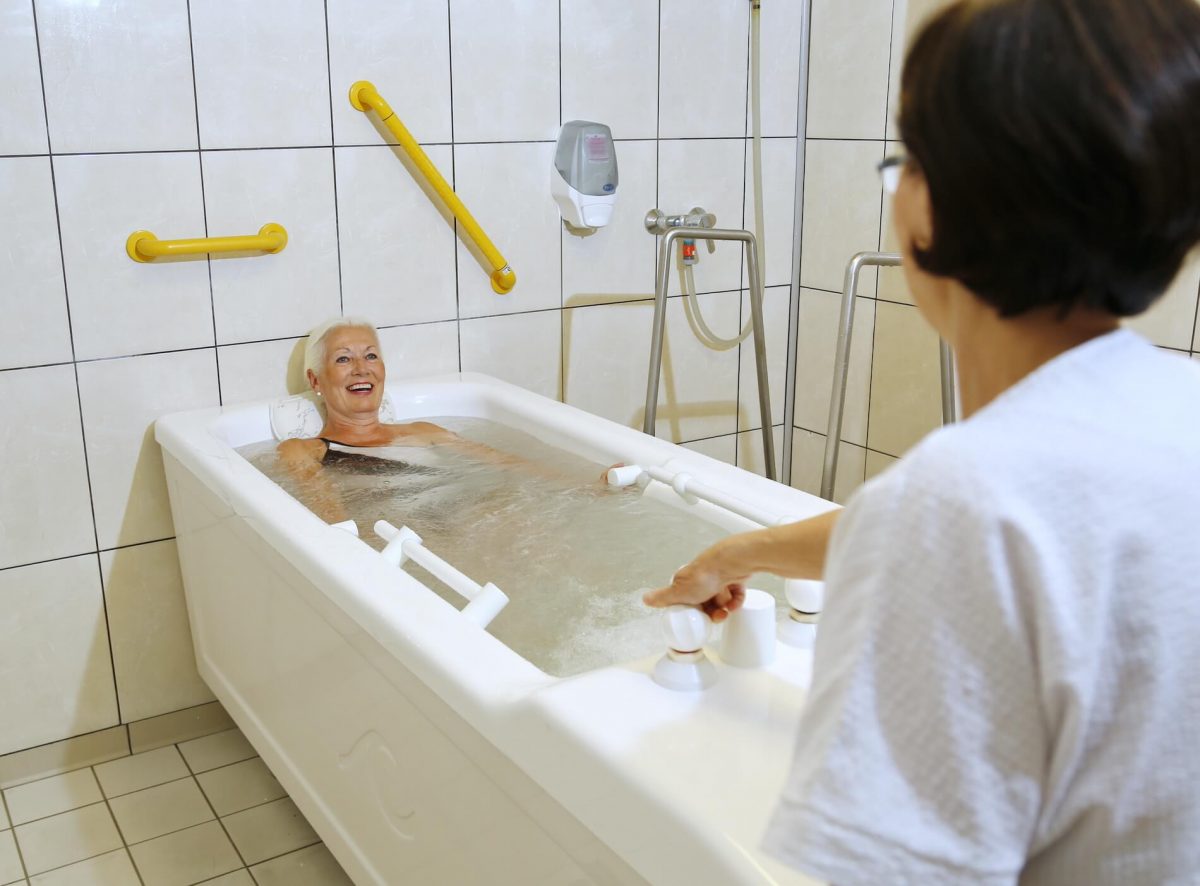 Relaxation area at Camping Seasonova in Oberbronn
The three star classified Seasonova camping invites you to discover a region steeped in history. With its indoor swimming pool, its hammam and its jacuzzi, the Alsace campsite offers you a small haven of peace. Endowed with the Station Verte label, enjoy a return to nature and treat yourself to a unique panoramic view of the Vosges Mountains.
Obersteinbach – Midnight Blue Ecolodges
Want to sleep under the stars in the comfort of a five-star room? the Domaine Bleu Minuit Alsace welcomes you to its 3 eco-chic lodges made of wood and glass by a Compagnon du Devoir. Each lodge includes a terrace, is equipped with a bedroom with a glass roof, a bathroom (traditional showers and toilets), a telescope and small equipment (coffee machine, kettle and ecological sound amplifier ).
To prolong the experience, the Chef of the Anthon restaurant, Georges Flaig, invites you to discover the flavors of Alsace in an organic, fresh and sweet version.
To personalize your stay, many activities are offered: massages, horseback riding or carriage rides, hiking, visiting the fortified castles of the region... You can also relax and treat yourself to a well-being break in the sauna or in the the Patagonian bath.
Goersdorf - Norra Spa
Time for a well-being break, space Norra Spa allows you to taste the relaxing virtues of balneotherapy.
Jacuzzi, heated counter-swimming pool, Finnish sauna with its cold bath and ice fountain, infra-red sauna, are all experiences to savor for a moment of complete relaxation in a private setting.

The Nörra Spa space also offers a gym with many machines, a warm changing room with its changing cabins, its relaxing stone showers, its refreshment area.
Well-being weekend / Convent Oberbronn
The convent hotel, steeped in history, invites you to let go in this inspiring place, where calm and serenity reign.
Throughout the year, the Hôtellerie du Couvent invites you to several experiences to transport you around themes such as letting go, nature and well-being, refueling for autumn, spring… and many more!