The pleasure of giving, the joy of receiving! The shops of our information offices offer you gift ideas to offer.
Discover without delay our selection of products "Made in Alsace Verte" special Christmas selection!
Lovely Alsace Christmas collector boxes and chocolate pretzels by Boehli in Gundershoffen
When we talk about parties, we immediately think of the aperitif. And for that, nothing better than a good drink accompanied by our traditional pretzels. Also try the sweet/salty version!
Homemade products from the Moulin de Windstein: jams and syrups
Rediscover the flavors of yesteryear with the jams prepared the old-fashioned way, in copper basins. Local plant and fruit syrups will spice up your holiday drinks.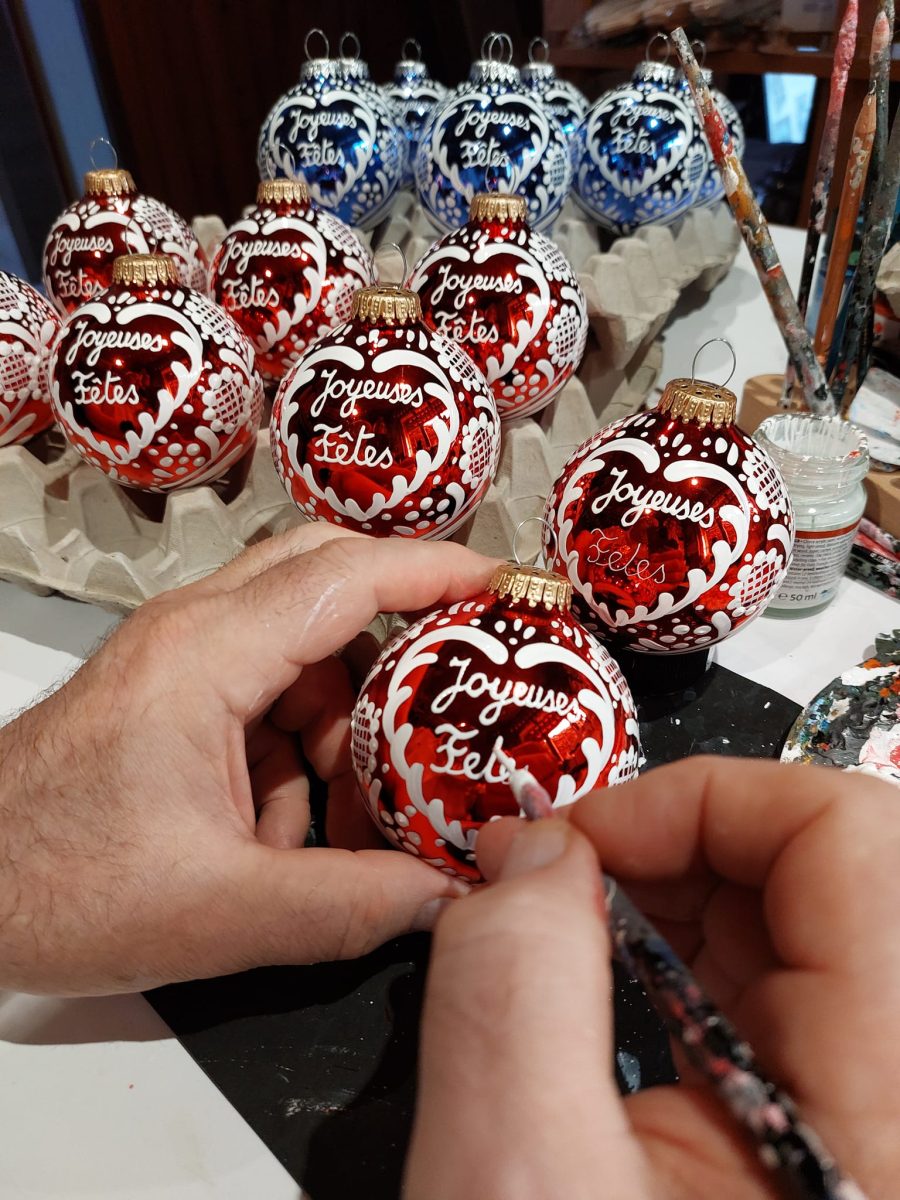 Alsatian pottery in salt sandstone by Fortuné Schmitter – Betschdorf
An artisanal and family workshop, the Fortuné Schmitter pottery has been producing genuine Alsatian salt stoneware for 7 generations. From the turn to the decoration, up to the firing, the pottery, utilitarian and decorative, is entirely made in their workshop in Betschdorf.
Nehwiller's metal creations
Enter the magical world of Philippe Weiss who cuts metal according to his desires and the seasons: forest animals, Christmas villages, mushrooms... you are sure to find something to decorate your home or that of your loved ones.
Pascal Hausser Alsatian folk art – Sessenheim
Admire the meticulous work of Pascal Hausser on the Christmas balls. He uses a palette of pastel colors, seeking to create a harmony of hues with musical connotations. Well done the artist.
Our shops are open during office opening hours.
An overview of our stores: